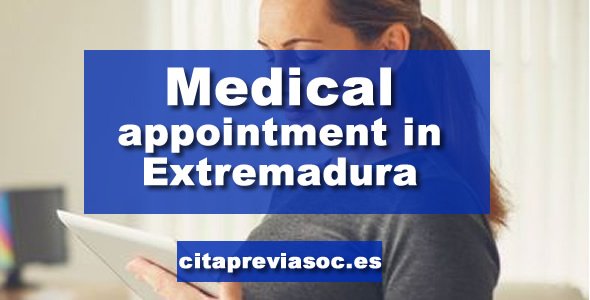 The acronym SES can refer to: Extremadura Health Service, Spanish health agency. SES
Since recently you can request an medical appointment at the Extremadura doctor online (online and by phone). We explain how to do it in a few simple steps!
You could always make an SES appointment in person, going to the counter of your health center. But currently 3 new methods have been added so you can request an appointment at the SES.
SES Appointment by phone (only spanish language)
SES Online Appointment      (only spanish language)
SES Appointment by Mobile App  (only spanish language)
Let's see how to request the appointment step by step with each of the new methods available to users of Extremadura.
SES appointment by phone
If you want to process and request an appointment for the family doctor by phone, you can do it by calling the following number:
900 100 737 (Free Phone At SES) Only from Spain in Spanish language
The telephone hours are from 7 a.m. to 10 p.m., and on weekends, from 9 a.m. to 10 p.m. During these hours, you can request an appointment for any Extremadura health center on the toll-free number above.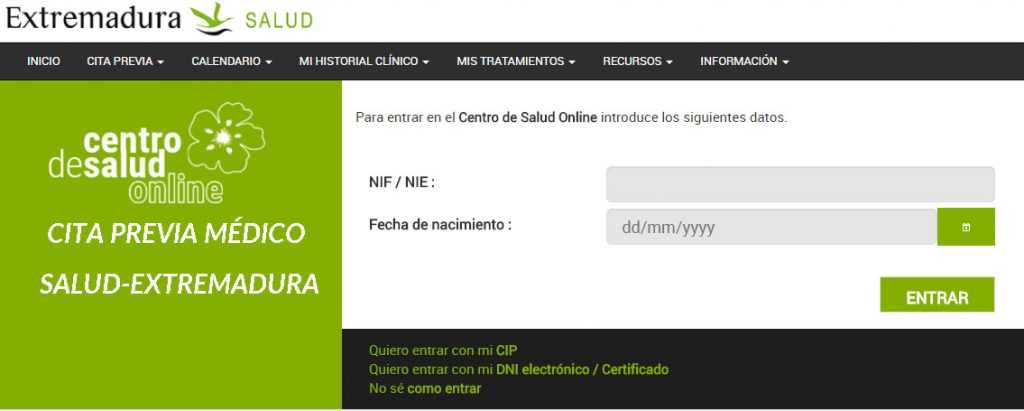 Doctor's appointment health Extremedura
Something new in the health system of the Extremadura public health service is the option of obtaining an appointment online at any Health center. From the official website of the SES you can process the date and time for your family doctor without leaving home.
Access CSOnline Extremadura:
Through the link above, you can process the following:
Appointment management: From ordering to canceling. Consult when you have the date and time, and know which GP will attend you.
Treatments: You will be able to see the treatments that you have active.
Clinical History: You will see your medical history, since you were born until today.
Claims: You can make claims online.
How to access CSOnline Extremadura?
To be able to make an appointment online in the SES and carry out all the above mentioned procedures, you will have to access the CSOnline Extremadura, the official page of the online health center. You will only need the following:
ID/Passport
Date of birth
Postal Code
CIP of Sanitary card
With these data, you can request an appointment at the SES to attend you.
Medical Appointment from Mobile App
Technology advances, and Extremadura advances with it, with the possibility of taking steps, (including making an appointment for a doctor), from the official CSOnline Extremadura App.
Any user from Extremadura will be able to carry out the procedures they want from their mobile phone with this application available for both Google Play and the App Store.
What can you do from the CSOnline Extremadura Mobile App?
You will be able to manage all the appointments, request new ones even to cancel the ones you already have.
See your medical history, blood tests, etc.
See the treatments you have active.
Calendar with all vaccinations for both adults and children.
Pharmacy and health center search engine.
Online help, both for claims and support.